2020 MAG INTERNATIONAL CONGRESS: CULTURAL TRANSFORMATIONS
23-25 JUNE 2020, MINSK, BELARUS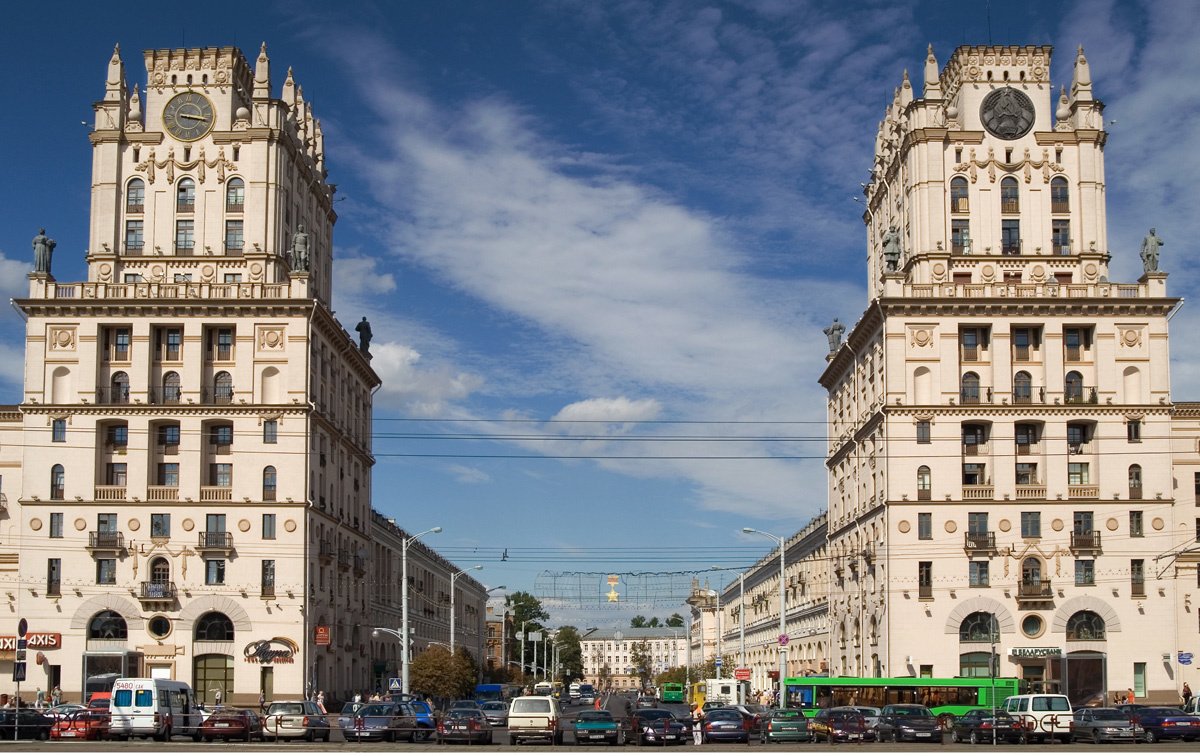 2020 MAG INTERNATIONAL CONGRESS: CULTURAL TRANSFORMATIONS
23-25 JUNE 2020, MINSK, BELARUS
In partnership with the Association for Slavic, East European, and Eurasian Studies (ASEEES) the International Association for the Humanities (MAG) is delighted to announce that its 2020 Congress will be held in Minsk, Belarus next June.
THEME
The Congress will focus on the humanities and related social sciences as intellectual practices fundamentally integrated into culture. Historically, the humanities and social sciences arose in Europe and elsewhere in response to the social and cultural needs of individual and community life. In East Europe and Eurasia the principles of the European humanistic tradition have also sustained critical enquiry and common, trans-national values. Assuming a close relation between the humanities and social sciences, the agenda of the Congress includes an examination of this division, as well as the interchange between scholarly reflection and public socio-cultural initiatives. We particularly invite participants to examine from any perspective the roles socio-humanistic studies have played and might continue to play in shaping socio-cultural transformations in the region.
LOCATION
The Congress will be held at the Johannes Rau International Educational Center, 11 Gazety Pravda Ave., Minsk ibb.by google-map.
LANGUAGE
The Congress working languages are Belarusian, English, Russian, Ukrainian.
CALL FOR PROPOSALS
Call for proposals is available here.
ATTENTION! The deadline for submission of proposals for organizing panels and discussions is extended until February 2, 2020.
Decisions will be communicated by March 20, 2020.
TRAVEL GRANTS
Members of the IAH may receive financial support for participation in the congress. A request for support should be done in the general application for congress. Support will be allocated on a competitive basis.
ASEEES members may receive travel grants for participation in the congress: please follow the link for more information.
PRE-REGISTRATION DEADLINES and FEES
Please find all information about fees on this page.
(NO) VISA / ATTEND THE CONFERENCE, VISIT BELARUS
Minsk's blend of modern and Soviet-Era architecture generates a special vibe. The Old City Centre is small but is host to many sites and events. For more information about Minsk attractions please check out 34 mag and official web-site for tourists.

Belarus is a popular tourist destination as many people take advantage of visiting Vitebsk, the home of Marc Chagall, as well as other interesting places throughout the country for up to 30-days visa-free. (to see the full list of countries, please click here).
Foreign nationals may visit any place in Belarus within 30 days of their visa-free stay. However, they must arrive and leave the country only through Minsk National Airport. The visa-free entry rules do not extend to any other international border checkpoints or airports of the country.
Belarus' visa-free travel rules for foreign visitors do not apply to people flying to Belarus from or to Russia (these flights are considered internal and are not subject to border control).
More information about 30 days visa free travel to Belarus is available here.
SPONSORSHIP
We would welcome any interest you or your institution might have in sponsoring the Congress. Please contact us via e-mail: congress2020@mag-iah.com.
Другие новости
ГОЛОВНА | HOME PAGE | ГАЛОЎНАЯ | ГЛАВНАЯ

НОВИНИ Й АНОНСИ
---
ФОРМА ЗАЯВИ ВСТУПЛЕННЯ В МАГ
APPLICATION FORM
---
ПАРТНЕРЫ